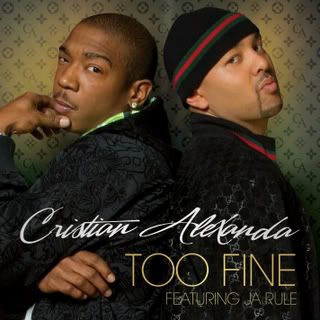 I have been wondering what Ja was referring to in that line since I heard the rough vocals for "Too Fine" last year. I guess you've gotta
experience NYC shopping
to understand.
Cristian Alexanda's first single
"Too Fine"
featuring
Ja Rule
is in stores and online at all digital stores this
Saturday, March 15th
.. You've probably already got the song from a random blog, but if you enjoyed it, launch on iTunes or
CLICK HERE
and get yourself the CDQ mp3.
The single features remixes and
"Round 2"
featuring
Esscay
.
www.myspace.com/cristianalexanda